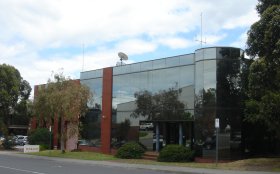 GEOSENSORY is a division of the Robotron Group, a research and development, manufacture and marketing group, a world leader in several important technologies. Our products are as diverse as military radio surveillance systems, automatic reading machines for the blind, innovative Internet software, law enforcement devices, as well as, of course, digital compasses.

Established in 1983 in Melbourne, Australia, the Robotron Group owns a significant portfolio of core technologies and related applications which have emerged as a result of a confluence and integration of these core technology components.

The Robotron Group is unique in its creativity and ability to commercialise new ideas. Taking a multi-dimensional and multi-disciplinary view of its development and implementation efforts, the Group has succeeded in introducing a number of world-first, breakthrough technologies and becoming a recognised leader in a number of markets.